Ionic chlorine filter hand shower product structure description
19-12-2022
Ionic chlorine filter hand shower product structure description
Nozzle body: adjust the water pressure through the conversion of the water flow section.



2. Nozzle sheet: Tiny pores promote the release of negative ions, and at the same time achieve the effect of saving water.
3 handles: equipped with independent filter elements, which can hold three different materials, humanized settings, more convenient to replace
Bath for bathroom ionic chlorine showers remove a wide range of impurities to provide cleaner and softer water, with the added benefit of a high quality manufactured clear housing so you can always keep an eye on the condition of the active ceramic sphere inside.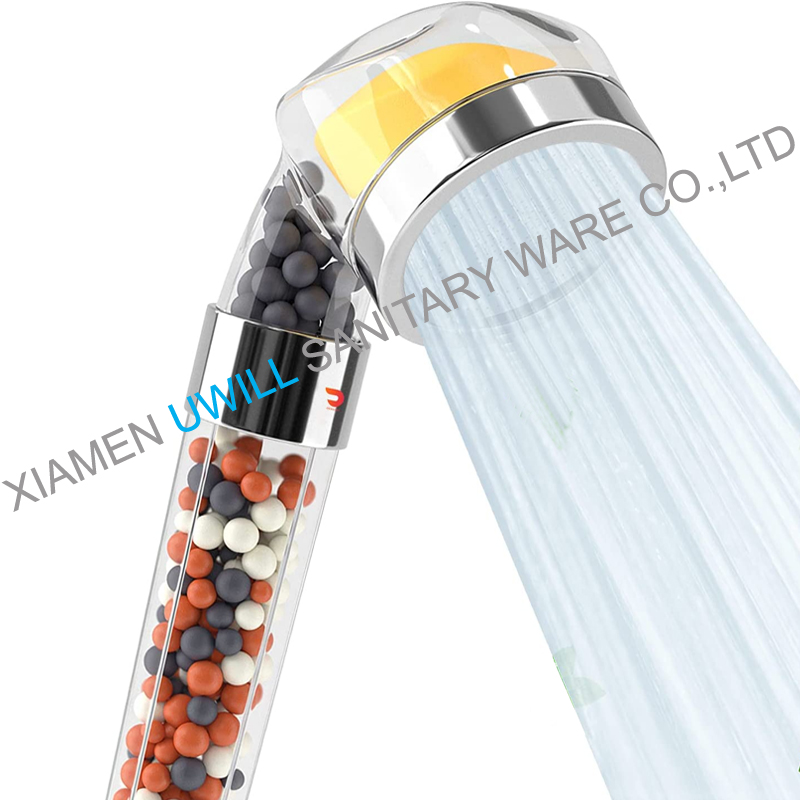 Xiamen Uwill Sanitary Ionic Chlorine Shower is suitable for any type of shower and bathtub, with antibacterial and deodorizing functions. Very easy to install and connects directly to your shower hose and the other end to your bathtub or shower or tub fixtures.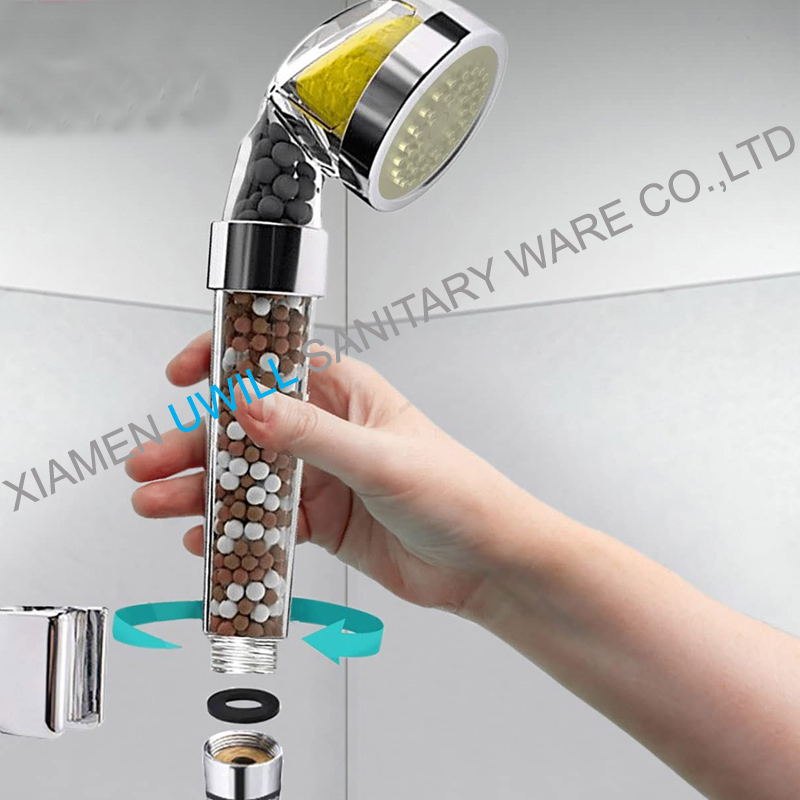 Xiamen Uwill Sanitary Ware Co.,Ltd is located in Xiamen, one of the five Special Economic Zones in China. Established in July, 2007, Uwill specializes in designing and manufacturing various flexible hoses,including shower hoses, garden hoses, toilet connector hose ,kitchen faucet hose , and bidet sprayer shattaf and other sanitary accessories.