How can the low water pressure of the shower head be improved?
01-12-2022
How can the low water pressure of the shower head be improved?
With the improvement of living standards, basic households have installed showers, I don't know if you have found that after installing a shower for a period of time, the water pressure of the shower head will be greatly reduced, then, how to improve the water pressure of the shower head Let's learn with me below.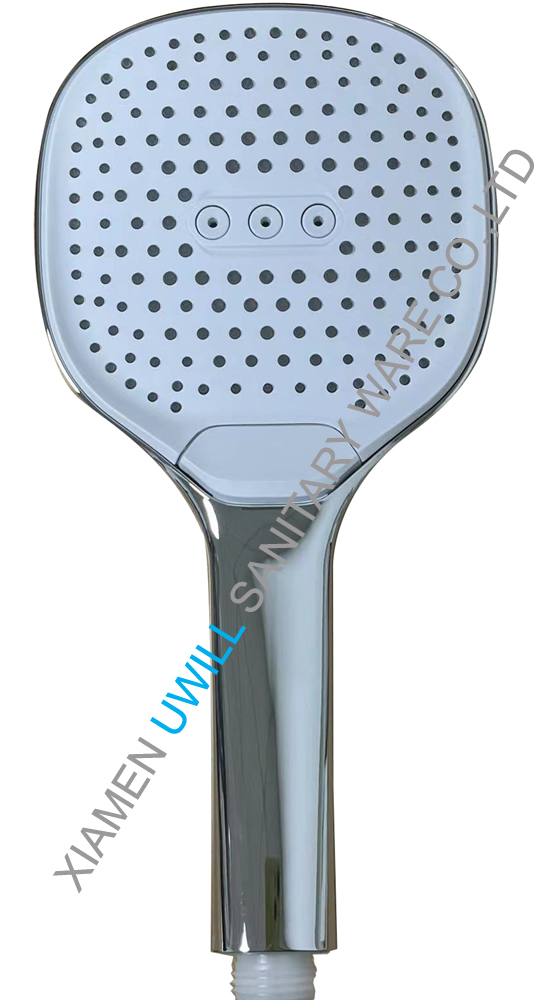 1. Replace Multi-functional high flow shower head
First, replace the original sprinkler of the water heater with DVGW certify shower head with multi function and high flow.The shower head is made of ABS silicone. The water comes out more rapidly, but does not sting the skin. The pressurized water provides a good massage effect, stimulates the acupoints and helps eliminate fatigue. And remove the sweat and other substances on the surface of the skin, so that the skin is fresh and natural, prevent skin itching. Thus also promote the blood circulation, energetic.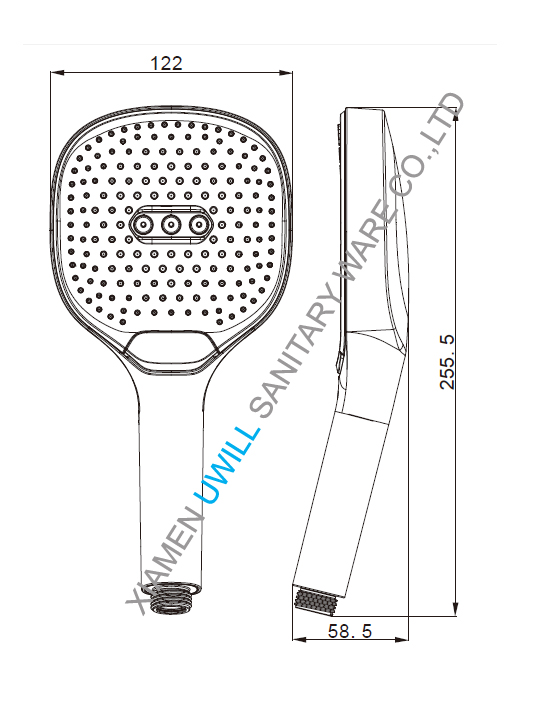 2. Install a hydraulic booster pump
If the water pressure in your home is particularly low, then the shower will have insufficient water pressure failure. At this time, the more effective solution is to install a hydraulic booster pump. In fact, the hydraulic booster pump is an object used to increase the water pressure in the home. In general, hydraulic booster pumps can also be used in high-rise houses and apartments, and experiments have proved that their effect is also very significant.
3. Unclog the shower head
If the shower in your home has been used for more than three years before the water pressure fails, it is likely that the shower is blocked. The solution: take a needle or toothpick to puncture the small hole in the shower. Because the shower accumulates a lot of scale after several years of use, abnormalities occur when the water comes out. However, if the shower has a lot of scale, it is necessary to remove the shower head directly, and then put it in water with detergent to wash.
Xiamen Uwill Sanitary Ware Co.,Ltd is located in Xiamen, one of the five Special Economic Zones in China. Established in July, 2007, Uwill specializes in designing and manufacturing various flexible hoses,including shower hoses, garden hoses, toilet connector hose ,kitchen faucet hose , and bidet sprayer shattaf and other sanitary accessories. Our product mainly exported Europe ,North American ,Eastern Asia, our product has got DVGW&KTW&NSF&CUPC&WRAS&ACS&TUV&KIWA certificate