Warehouse for Semi finished
Our warehouse for flexible shower hose semi-finish product .

We have a good stock of accessory for flexibe hose , so we would production leadtime circle is short and flexible .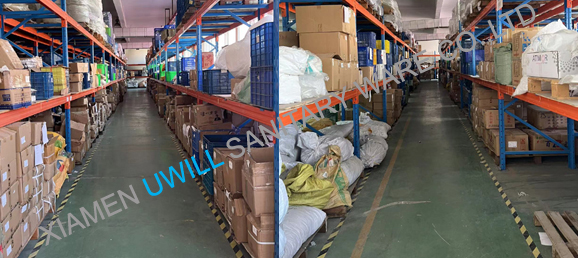 The warehouse cover 2000m2 square meter ,there is different kind of flexible hose accessory ,such as different kind of conical nut ,30mm height smooth brass conical nut , 28mm height smooth brass conical nut , plastic conical nut and so on . different kind thickness of stainless steel cover for metal shower hose , brass core or Pom core for flexibe hose , many size washer for different confirguration shower hose .
We always keep our accessory has a good enough stock to make sure our production delivery in time .