PVC Extrusion Equipment
currently we have three line PVC extrusion equipment .
One line PVC extrusion per shift could produce about 200cm length PVC shower hose body 2000pcs , so our PVC flexibe hose minimum order quanity is 2000pcs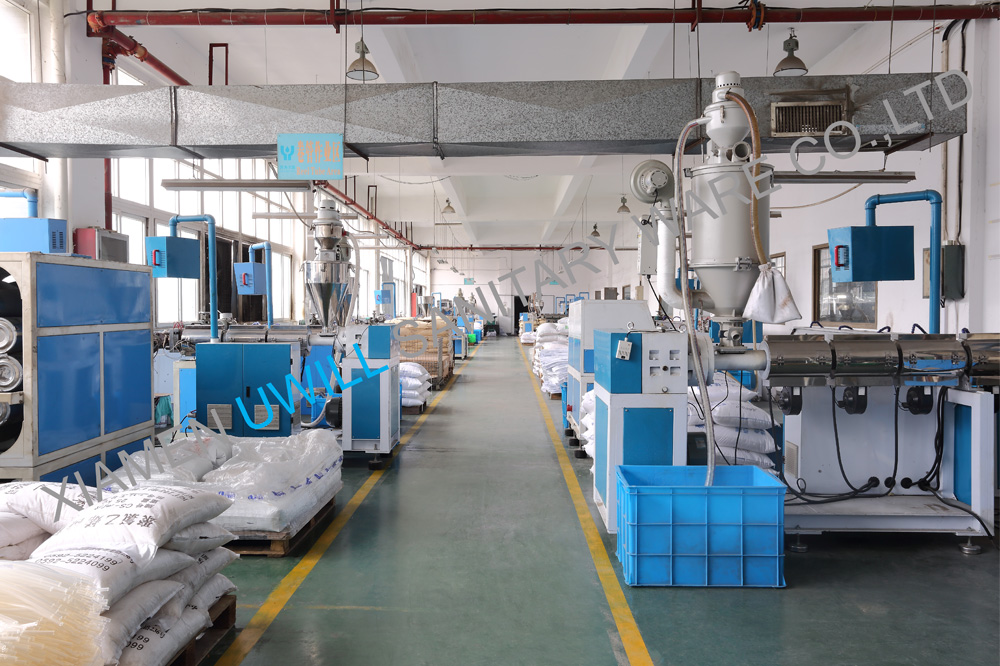 Our PVC extrusion could product different diameter flexible PVC shower hose , normally seeing is five layer shower hose with 8.5mm ID and 16mm OD . Except for it ,we could product large diameter outlet flexibe hose with 25mm diameter , we also could product 8.5mm diameter drink water hose ......